2022 - September (pre-release v3)
→ New navigation page for projects
Geolocate and organize your projects all at once in the same map. Be able to order to projects easily per name, favorite, date created. etc. A new sidebar to access the main section of your Project: Design, Execution and Results of your scenario optimizations
---
→ CO2 Capture Technology Candidates
Evaluate in your scenario optimization Technology Candidates which are able to capture and/or emit CO2 in their operation. CO2 streams can be also modelled to consider more complex systems of CCS (Carbon Capture and Storage)
---
→ Upload and Download geojson layers in/from the map
Add GIS datasets (geojson) with basic geometry, building and infrastructure information to the map of your scenario. Download the same data (geojson) and the information included for each energy Hub of your scenario.
---
→ Add building data (in Excel) to the map
Directly upload your own data of buildings based on EGID identifier from Excel to the GIS map of Sympheny
---
→ New API service
Easily integrate Sympheny optimization engine and other services in your own software application.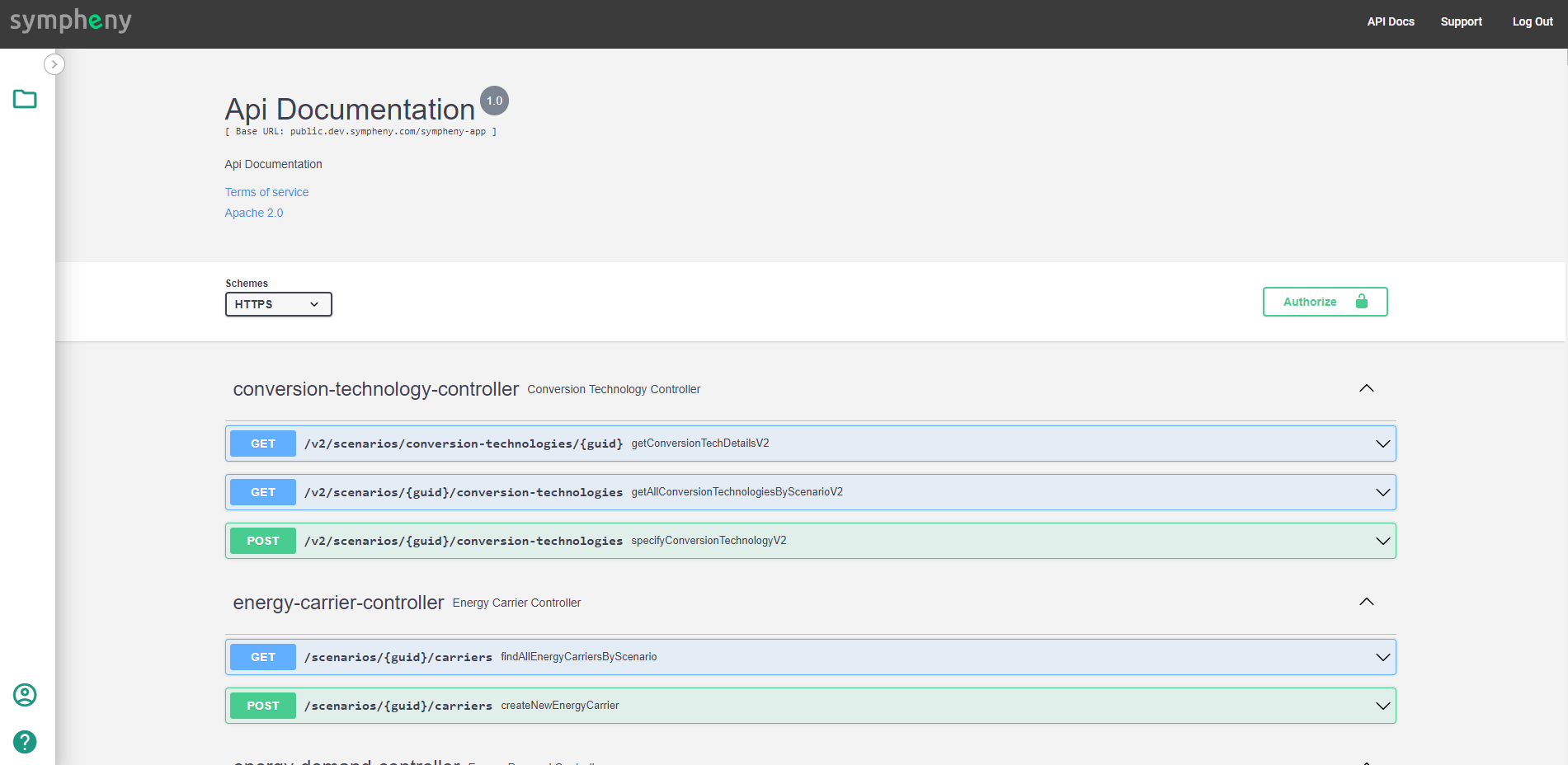 ---